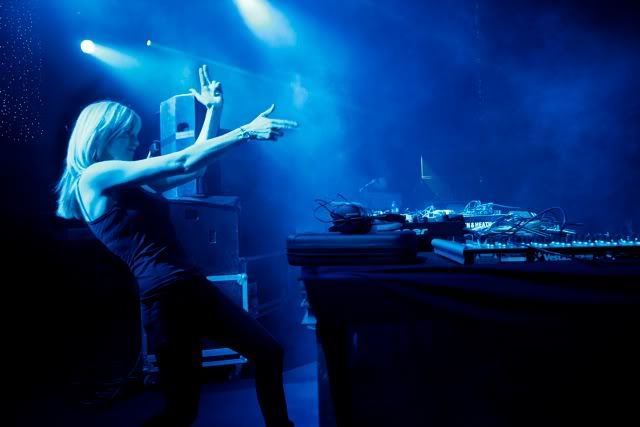 Way before owning the Sonar Festival LAB stage, Mary Anne Hobbs had us fed by a future sounds / experimental musik feast. Her open platform at the BBC Radio1 gave her the tools to scatter out to the world what the true dubstep sound was all about, and better yet, how it evolved over the years 'till the likes of today. Back in 2007 she exploited the sound through Hyperdub's Kode9 in Sonar, without knowing how the people in Barcelona was going to react... until Kode's words in a beginning set went gleaming: "They comin'. They loving it. This is IT!".
Not so lucky for us fans, and after a 14 years career, she has decided to retire from her position at the BreezeBlock/Experimental show to pursue other goals (teaching), and is set to leave BBC on September 2010.
Now she retires from her platform in the up-most point of her musical career. 2010 had the "real Queen of England" throwing bombs at her LAB stage alongside of one of 2009 most prominent producers, Joy Orbison; LA's BrainFeeder Cru mastermind and Low End Theory resident, FlyLo; and UK Funky/Garage sensation Roska... for a wicked, devastating, blown-out 10,000 strong massive, 4th year in a row. Now lucky us, she'll be keeping her Lab stage in the forthcoming.
Stay tuned 'cuz she promises to deliver in August 2010... with the likes of Ramadanman, Skream & Joker.
Know more ... at http://www.myspace.com/maryannehobbs

- Voda -